The Marketing Jargon Buster – SEO
---
In our new series of blogs, we're going to do our best to explain some marketing jargon and terminology that's out there. The marketing sector is notorious for its acronyms, abbreviations and so-called buzzwords and this can be confusing even for the most experienced marketing professionals.
We hope this guide will allow readers to gain a clearer understanding and choose the marketing services that meet the needs of your company.
Today we're going to a take a quick look at SEO, otherwise known as search engine optimisation. This guide is not the first explanation of SEO and certainly won't be the last – there are literally 1000s and the broad spectrum of SEO will be too large to cover in this one article alone. We've included a few of our favourite SEO resources at the bottom of the article so you can investigate further if you wish.
What is SEO and how does it benefit my company?
In a nutshell, SEO is the practice of making your website friendly and easy to find in a web search using a search engine website, the most famous of these being Google.
SEO practitioners work on trying to get your site to rank as highly as possible on a search engine results page (often shortened to SERP) for certain queries typed into the search engines. By getting a top ranking on a SERP, your business is much easier to find on the web and more likely to attract visitors.
SEO can become quite complicated quite quickly but there are two fundamental elements.
Understanding you customer's intent and what they are searching for online. This includes the words they're using, the questions they're asking and the types of content they wish to read and watch. Understanding these elements will allow you to craft content that connects with potential customers who are searching for your services online.
Ensuring the content you create and the website it's hosted on is easy for a search engine to find, understand and rank. There's no point in pouring hours into expensive and detailed marketing content if your website is not set up correctly for search engines.
If you keep these two points in mind as you work on your website, you won't go too far wrong.
How do search engines operate?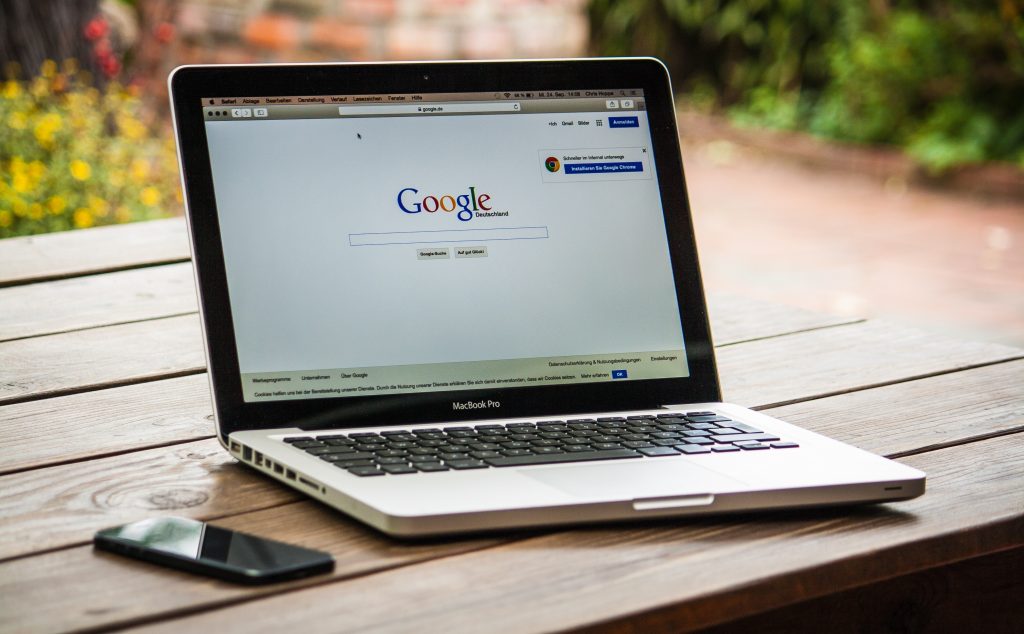 Whilst you may use a search engine nearly every day, it's worth putting a little time into thinking how they actually work. When you type a query into the search engine, it quickly scours through billions of web pages, pdfs, videos and images to find the content that best matches your search query. In the language of SEO, this is called crawling and indexing.
Can search engines be tricked into finding my site? White Hat SEO vs Black Hat SEO
For a short while yes, but you may come to regret it. You may have heard of the term 'black hat' SEO. This is essentially the process of using more underhand methods like keyword stuffing and content automation to trick the search engine into a higher ranking for your site. Google and other search engines do not like the black hat techniques and have even gone as far removing website from SERPs which is called de-indexing. If you're looking at building a long-term successful business, it's best to stick with the above board white hat SEO practices.
How do I measure the effects of SEO?
All websites have different objectives so make sure you are specific about what you want your SEO campaign to achieve. This will help you structure your SEO campaign and choose the right methods that will boost your site up the search engine rankings.
Patrington Haven Leisure Park's SEO Goals:
Contact form submissions for holiday home sales
Time spent browsing holiday homes online
Calls made to the sales office
Email sign ups
Using tools like Google Analytics, it's possible to measure these goals and see if your SEO strategy is having a real impact on your business performance. SEO is a tool to help you reach your business goals, not just increase the number of people looking at your website.
In conclusion, SEO is an amazing tool at any marketer's disposal and can be used to achieve real gains for businesses. With clear goals in mind and by keeping the two fundamental elements of SEO at the front of your strategy, you can start to get your website climbing the search engine result pages.
If you'd like help planning your SEO marketing efforts, get in touch here where we can advise you on the best SEO strategy and methods for your business. 
Here is a list of some of our favourite resources:
https://brightonseo.libsyn.com/ – A library of talks on all things SEO from the UK's largest SEO conference, Brighton SEO.
Moz's beginners guide to SEO https://moz.com/beginners-guide-to-seo – A great guide to all of the fundamentals of SEO by one of the world's biggest SEO software providers
https://blog.hubspot.com/marketing/seo – Another great guide from marketing software giant Hubspot
https://moz.com/blog/category/whiteboard-friday – A very famous playlist of videos from Moz that utilise a speaker in front of a whiteboard – often with some interesting and entertaining results!
https://support.google.com/webmasters/answer/7451184?hl=en – Google's very own guide to SEO. A step by step guide to all elements from the search engine masters themselves. Not to be missed!
https://yoast.com/seo-blog/ – A blog from website SEO plugin developer Yoast. Yoast is one of the most common website SEO tools.